1 MAGENTA Laser Toner Refill for DELL 3130cn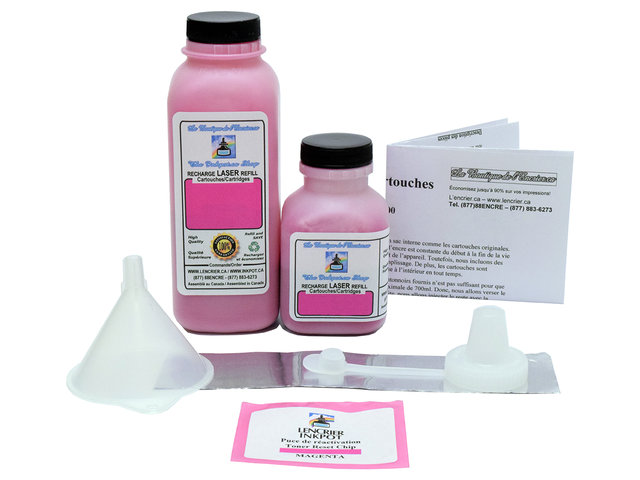 Product Number: ENC5247
Product packaging may vary.
1 MAGENTA Laser Toner Refill for DELL 3130cn
This laser refill kit contains everything needed to refill your Dell 3130 magenta cartridge.
The refill will yield 9000 pages at 5% coverage.

The toner is specifically made for the DELL 330-1195 and 330-1200 cartridges.

Refilling laser cartridges is actually quite easy. Our instructions will guide you step by step.

With this kit, you can reuse your expensive laser cartridge for huge $$$ savings. In addition, reusing your cartridge is an environmentally-friendly choice.
Each laser refill kit contains the following:
150g bottle of magenta toner
70g bottle of black toner
One funnel-shaped cap
One large funnel
One reset chip
Aluminum tape
Easy and detailed instructions
Price:
$229.95
Price:
$64.95
Price:
$64.95
Price:
$64.95
Price:
$124.95