Compatible Cartridge for EPSON Stylus Pro 7880, 9880 - 220ml MATTE BLACK (T6128)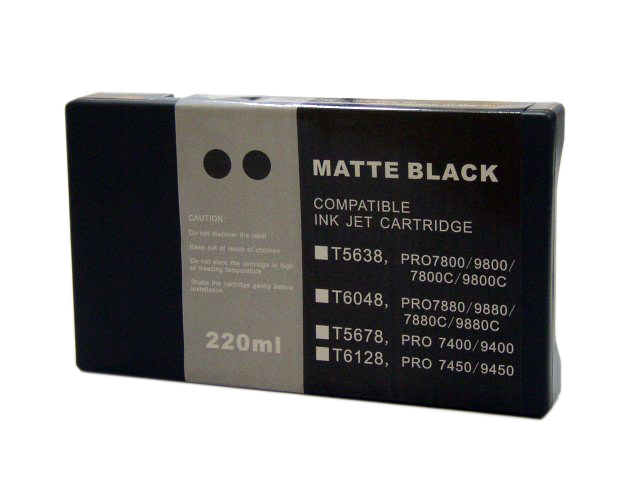 Product Number: ENC5080
Product packaging may vary.
Compatible Cartridge for EPSON Stylus Pro 7880, 9880 - 220ml MATTE BLACK (T6128)
This cartridge is compatible with EPSON Stylus Pro 7880, 9880 and is filled with 220ml of our own matte black ink for Ultrachrome K3. It is compatible with EPSON T6118 and T6128 cartridges.
Our compatible cartridges for EPSON Stylus Pro are easy to use. They offer incredible savings without any special installation procedure. Simply insert the cartridges in your printer just like the original Epson.
No new ICC profile is required
The ink used is exactly the same as the ink we sell with our refill systems
Very accurate reproduction of the original colours
No need to flush out the old ink from the printer lines
Drying time and adhesion equivalent to the original ink
Stable and consistent ink formula
UV resistant ink that does not clog the print heads
220ml cartridge (high capacity)
Made in Canada with ink made in the USA
Price:
$199.95
Price:
$59.99
Price:
$59.99
Price:
$59.99
Price:
$59.99
Price:
$59.99
Price:
$59.99
Price:
$59.99
Price:
$59.99
Price:
$459.95
Price:
$39.95