Special Set of 4 Compatible Cartridges to replace BROTHER LC79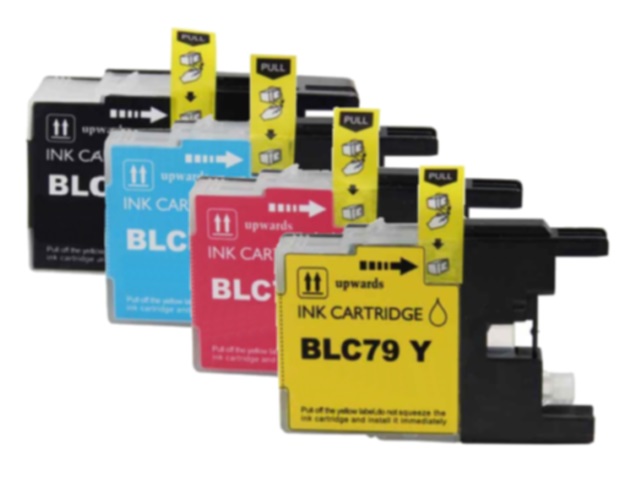 Product Number: ENC3771
Product packaging may vary.
Special Set of 4 Compatible Cartridges to replace BROTHER LC79
This set is compatible with BROTHER MFC-J3910, MFC-J5910DW, MFC-J6510DW, MFC-J6710DW and MFC-J6910DW printers.
Our compatible cartridges are much cheaper than the original! By using these low-cost cartridges, you will achieve incredible savings!
These cartridges are very good for text and graphics. The print quality is comparable to that of the original manufacturer.
The LC79BK replacement will yield 2400 pages at 5% coverage. The LC79C, LC79M and LC79Y replacements will each yield 1,200 pages at 5% coverage.
Price:
$51.95
Price:
$9.49
Price:
$8.49
Price:
$8.49
Price:
$8.49
Price:
$23.99
Price:
$26.95
Price:
$27.95