Special Set of 4 Cartridges to replace HP Q6470A-Q6471A-Q6472A-Q6473A (501A/502A)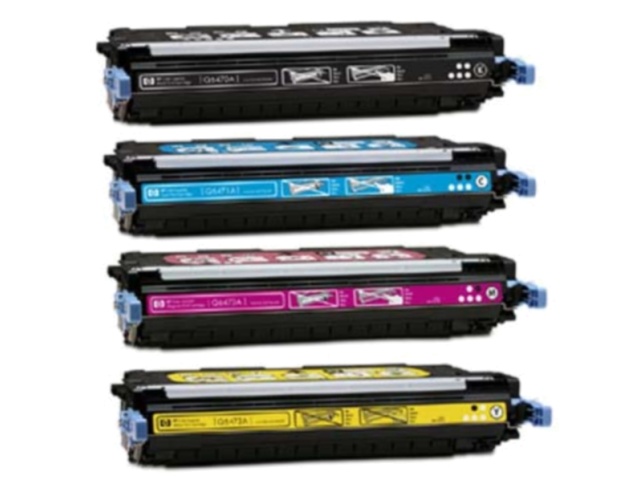 Product Number: ENC2792
Product packaging may vary.
Special Set of 4 Cartridges to replace HP Q6470A-Q6471A-Q6472A-Q6473A (501A/502A)
This cartridge set includes compatible replacements for the HP Q6470A, Q6471A, Q6472A, and Q6473A cartridges.
These cartridges are very good for text and graphics, and they are made with a new drum.
A new drum means higher quality and a maximum number of refills (see our laser refill kits) since a cartridge can only be refilled while its drum is in working order.
This cartridge set yields 6000 black pages and 4000 coloured pages at 5% coverage just like the original cartridges.
Price:
$149.95
Price:
$79.95
Price:
$79.95
Price:
$79.95
Price:
$79.95