*PERFECT HOLE EVERY TIME* Laser Cartridge Hole Making Tool (120V for North America)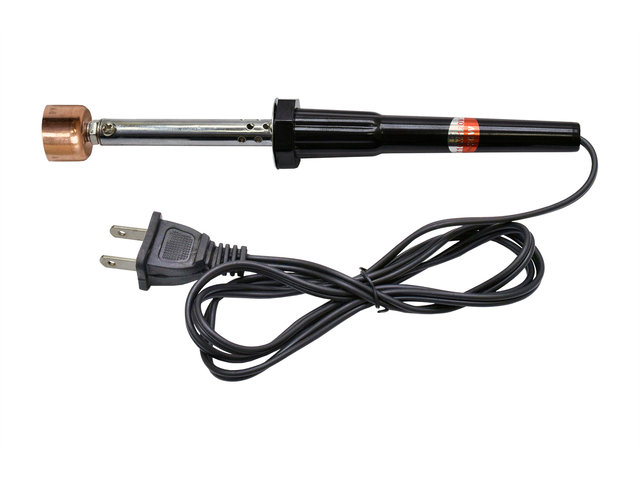 Product Number: ENC241
Product packaging may vary.
*PERFECT HOLE EVERY TIME* Laser Cartridge Hole Making Tool (120V for North America)
This holemaking tool is strongly recommended for the refilling of most laser cartridges.
This tool plugs into a standard 120V outlet (Canada/USA). We also offer a tool for European outlets.
This tool makes perfect holes with incredible ease. The refilling procedures of most cartridges require you to neatly pierce multiple holes into the cartridge. You can use an electric drill but it is much easier and highly recommended to use this specialized tool.
This tool is recommended to refill the following models:
APPLE: M2045G/A
BROTHER: TN-04, TN-213, TN-217, TN-221, TN-223, TN-225, TN-227, TN-233, TN-237, TN-241, TN-243, TN-245, TN-247, TN-251, TN-253, TN-255, TN-257, TN-261, TN-263, TN-265, TN-267, TN-273, TN-277, TN-281, TN-285, TN-291, TN-293, TN-296, TN-297, TN-9000, TN-9500 series
CANON: All laser cartridges (except the 051 model which uses the narrow 3/8" tool)
DELL: 5210, 5230, 5310, 5350, 5530, 5535, M5200, M5300 and W5300 printers (1130, 1133, 1135: only if there are no screws on the sides of the cartridge)
HP: All laser cartridges (except the 17A, 30A, 94A models which use the narrow 3/8" tool)
IBM: 1120, 1125, 1130, 1140, 1332, 1352, 1372, 1532, 1534, 1552, 1570, 1572, 1614, 1634, 1650, 1832, 1850, 1852, 1860, 1870, 1872, 1880, 1892, 3112, 3116 and 4324 printers
KONICA MINOLTA: Magicolor 5430, 5440, 5450 printers
LEXMARK: C520, C522, C524, C530, C532, C534, E210, E310, E312, T520, T522, T610, T612, T614, T616, T620, T622, T630, T632, T634 , T640, T642, T644, T650, T652, T654, T656, X520, X522, X620, X622, X630, X632, X634, X642, X644, X646, X651, X652, X654, X656, and X658 printers
Lexmark Optra 4039, 4049, 4059, L, LX, LXI, LXN, N, R, RN, RT, RX, S- series (all models)
NEC: 20-150, 20-152
OKI: 52124401, 52124406 (MB780, MB790 Printers)
SAMSUNG: CLT-C504S, CLT-C506L, CLT-C506S, CLT-K504S, CLT-K506L, CLT-K506S, CLT-M504S, CLT-M506L, CLT-M506S, CLT-Y504S, CLT-Y506L, CLT-Y506S, ML-1210D3, ML-1650D8, ML-4500D3, ML-6060D6, MLT-D101S, MLT-D103L, MLT-D103S, MLT-D111S, MLT- D115L, MLT-D115S, MLT-D116L, MLT-D116S, MLT-D118L, MLT-D118S, MLT-D203E, MLT-D203L, MLT-D203S, MLT-D203U, MLT-D205E, MLT-D205L, MLT-D205S, TD-55K (and MLT-D105L, MLT-D105S: only if there are no screws on the sides of the cartridge)
TOSHIBA: 12A7448, 12A9615, 12A9620, 12A9625, 24B0351, 24B0356, 24B2070
UNISYS: 81-0140-202, 81-0142-002, 81-9510-942
XEROX: 106R00441, 106R00442, 109R00639, 113R00296, 113R00632
Price:
$14.95