60ml Colour Refill Kit for most BROTHER models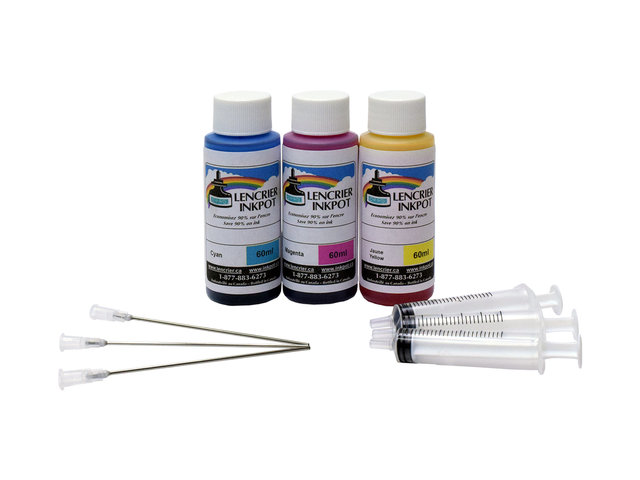 Product Number: ENC205
Product packaging may vary.
60ml Colour Refill Kit for most BROTHER models
This refill kit contains enough ink to refill three coloured refillable cartridges for BROTHER 0.75 times each.
This ink was designed specifically for use in our refillable cartridges for BROTHER printers. It will allow comparable print quality to the original.
This kit will allow you to refill each of the three large coloured refillable cartridges up to 0.75 times or each small coloured refillable cartridge up to 4.6 times.
Each 60ml refill kit contains the following colours:
60ml bottle of cyan ink
60ml bottle of magenta ink
60ml bottle of yellow ink
3 syringes
3 needles
This kit can refill all our refillable cartridges for BROTHER!
Price:
$14.95
Price:
$38.95
Price:
$51.95
Price:
$40.95
Price:
$37.95
Price:
$45.95
Price:
$42.95
Price:
$35.95
Price:
$44.95
Price:
$54.95
Price:
$59.95
Price:
$104.95
Price:
$99.95