Cartridge to replace EPSON T312XL220 (#312XL) CYAN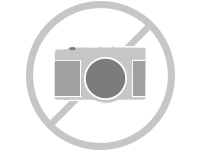 Product Number: ENC11493
Product packaging may vary.
Cartridge to replace EPSON T312XL220 (#312XL) CYAN
This cartridge is compatible with the EPSON #312 and #312XL cartridges.
Our compatible cartridges are much cheaper than the original! By using these low-cost cartridges, you will achieve incredible savings!
This cartridge is very good for text and graphics. The print quality is comparable to that of the original manufacturer.
Price:
$99.50
Price:
$99.50
Price:
$19.99
Price:
$19.99
Price:
$19.99
Price:
$19.99
Price:
$19.99
Price:
$19.99
Price:
$114.99
Price:
$19.99
Price:
$114.99