Special Set of 4 Cartridges to replace HP CF350A-CF351A-CF352A-CF353A (130A)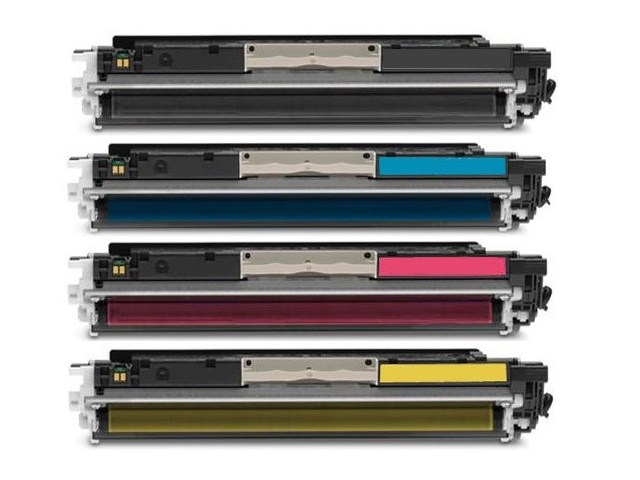 Product Number: ENC7666
Product packaging may vary.
Special Set of 4 Cartridges to replace HP CF350A-CF351A-CF352A-CF353A (130A)
This cartridge set includes compatible replacements for the HP CF350A, CF351A, CF352A, and CF353A cartridges.
Price:

$144.95

Quantity

*

*Indicate your desired quantity and click the "Add to Cart" button to add this item to your cart.

Add to cart
These cartridges are very good for text and graphics and allow a maximum number of refills (see our laser refill kits).
This cartridge set yields 1300 black pages and 1000 coloured pages at 5% coverage just like the original cartridges.
Price:
$119.95
Price:
$74.95
Price:
$41.95
Price:
$41.95
Price:
$41.95
Price:
$41.95