Single-Use Chip for EPSON SureColor T3200, T3270, T5270, T7200, T7270 YELLOW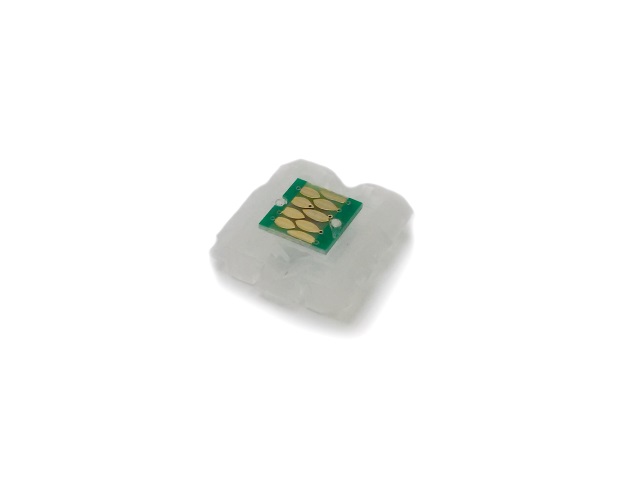 Product Number: ENC8110
Product packaging may vary.
Single-Use Chip for EPSON SureColor T3200, T3270, T5270, T7200, T7270 YELLOW
Our refillable cartridges for Epson T3270, T5270, T7270 come with easy replace single-use chips. When the ink level memory on your YELLOW chip becomes empty, replace it with this one.
Price:

$27.00

Quantity

*

*Indicate your desired quantity and click the "Add to Cart" button to add this item to your cart.

Add to cart
This is a single-use chip for the 700ml yellow colour for use with our refillable cartridges for Epson SureColor T3200/3270/5200/5270/7200/7270.
When the ink level indicated by your refillable cartridge for Epson T3200/3270/5200/5270/7200/7270 reaches empty, you will need to replace the chip on the refillable cartridge. One can easily remove the old chip on the cartridge to install the replacement piece.
Price:
$299.95
Price:
$27.00
Price:
$27.00
Price:
$27.00
Price:
$27.00
Price:
$127.00