Auto-Reset Chip for BROTHER LC201, LC203, LC205, LC207, LC209 - Special Set of 4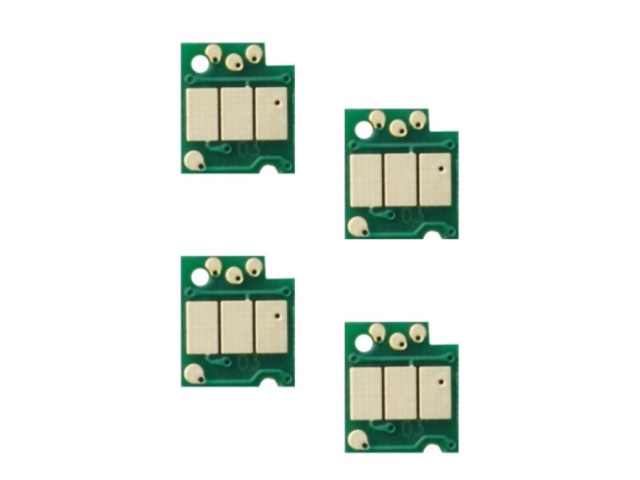 Product Number: ENC8514
Product packaging may vary.
Auto-Reset Chip for BROTHER LC201, LC203, LC205, LC207, LC209 - Special Set of 4
This auto-reset chip can be installed on LC201/LC203/LC205/LC207/LC209 refillable cartridge series. It can easily be reset by removing and reinstalling the cartridge.
These auto-reset chips will work on any printer using the LC201/LC203/LC205/LC207/LC209 cartridges. Install these chips on refillable cartridges for use.
With these chips installed, you can reset the ink level indicated by the printer back to full whenever you want. Here's how:
Remove the door clip (long cartridges only).
Remove the cartridge.
Reinstall the cartridge.
Contents: 1 chip of each colour (black, cyan, magenta, yellow)
NOTE: Our refillable cartridges already have auto-reset chips. So you do not have to purchase your chips separately.
Price:
$45.95
Price:
$42.95